Welcome to the size guide page!
We hope it will be useful to choose the right size of SPYKE garment. You were probably wondering why SPYKE products seem to be a bit different than what you normally wear? It's because of what we call closer fit. This means that some of our products, especially the one dedicated to sport / racing, emphasize your body shapes more than regular size products.
To take your measurements correctly we invite you to follow the instructions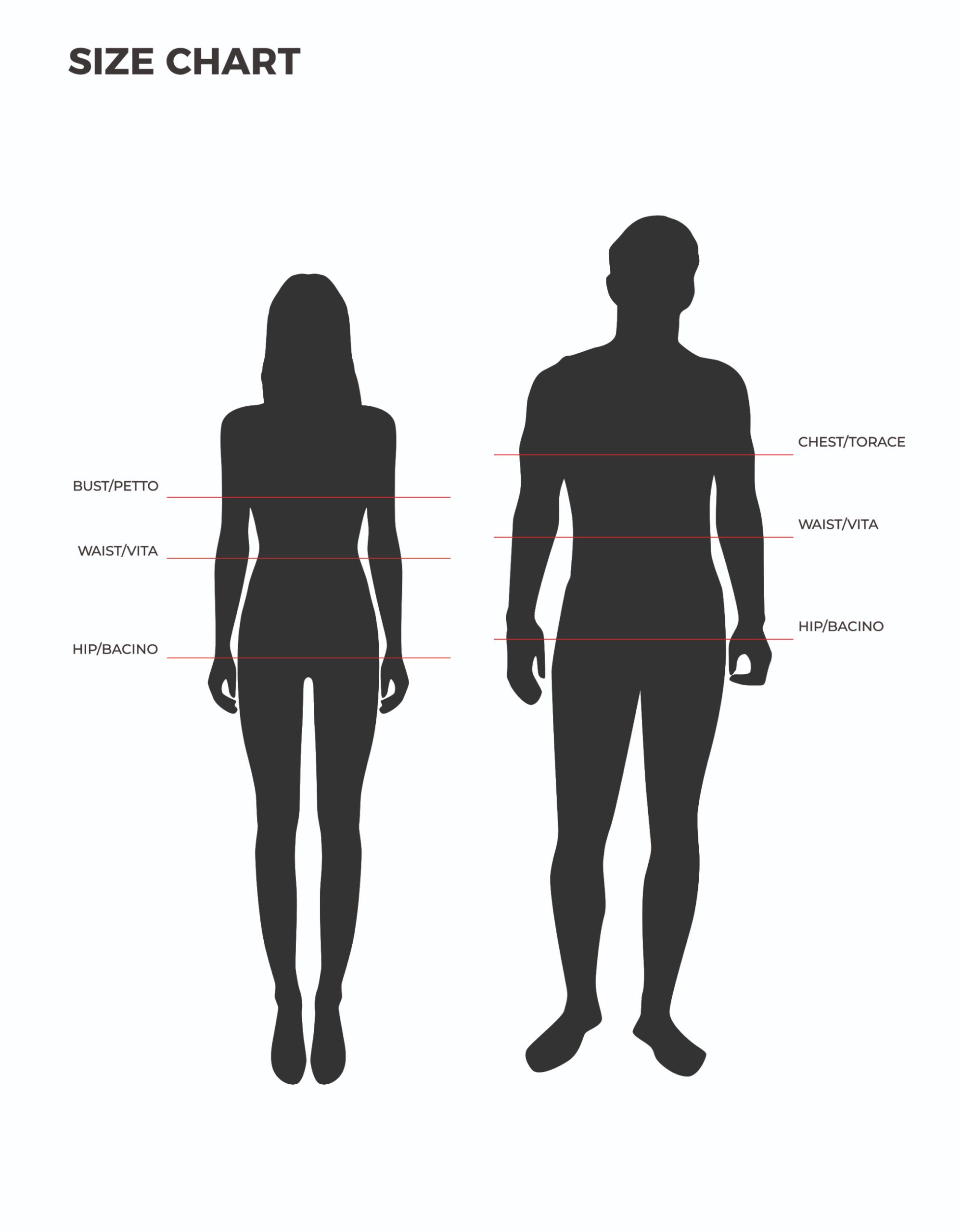 On the very top of every sizing table, you can find the reference for every piece of garment in both Italian and European size.